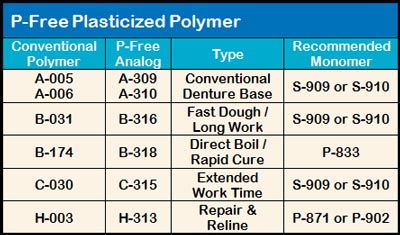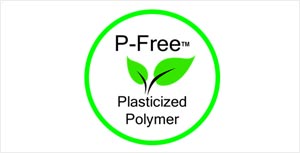 P-Free™ Plasticized Polymer for Denture Base
Synthesized using Esschem's proprietary technology, P-Free™ Plasticized Polymers achieve high levels of performance without the use of phthalate additives. P-Free Polymer was tested at NAMSA and meets the requirements of ISO 10993-5, in vitro cytotoxicity.
Designed to match their well-known counterparts, P-Free Plasticized Polymers deliver:
Easy working character
Proven handling times
Terrific flexural properties
Superior clarity following bleach test
All are available with customized pigmentation. Please contact us for additional information or samples.
P-Free is exclusively for manufacturers and/or marketers in the dental industry and is not sold to dental labs.