From the Company that pioneered acrylic polymers for High Impact Denture Base…
Introducing EVIDENT™ High Impact Polymer
RESISTANT TO FAILURE
Toughness is achieved by a proper balance of strength and flexibility.
The finished denture must be able to stand up to use over a period of time.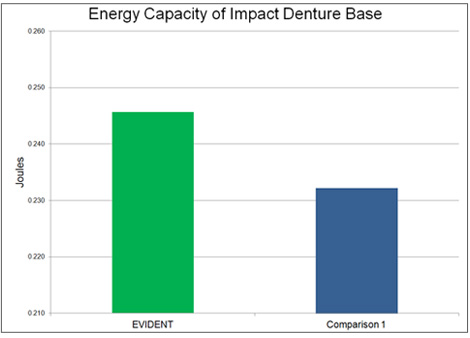 HIGH IMPACT STRENGTH
The "gold standard" in the dental industry is the notched izod impact test.
This demonstrates the ability of the polymer sample to absorb a critical shock.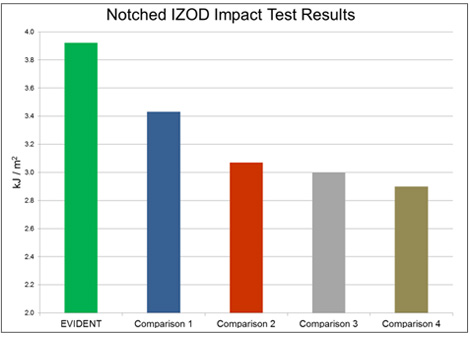 FIVE STANDARD SHADES, PLUS CLEAR

Made using only FDA compliant pigments ● Cadmium & Phthalate Free
Available with or without veins ● Expert custom shading
EVIDENT™ is exclusively for manufacturers and/or marketers to the dental industry and is not sold to dental labs.