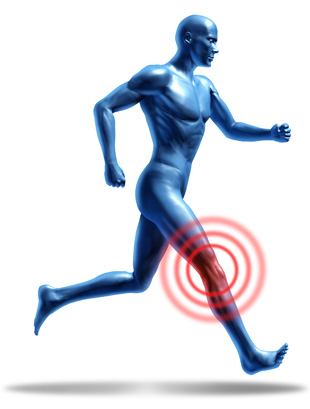 Orthopedics – Bone Cement
Esschem, the most trusted source for high-grade acrylics for dental, cosmetic, and biomedical applications has a 30-year record of accomplishment as well in the production of polymer substrates and monomers for bone cement systems.
Key compounds produced by Esschem in this area include:
Polymethylmethacrylate (PMMA) homopolymer
MMA/Styrene copolymers
MMA/Methyl Acrylate copolymers
Precisely formed monomers
Consistent Quality:
Purity and Batch-to-Batch Consistency Set Us Apart
We use computer-controlled reactions and special sifters to produce polymers of precise particle size.
Esschem accurately controls the addition of benzoyl peroxide or other catalysts and/or radio-opaque materials such as barium sulfate.
Monomers are shipped in dedicated stainless steel drums to assure purity in transit.
State-of-the-art technology and strict adherence to the most stringent quality standards are a given at Esschem.
ISO Certification
Esschem embraces the practices and principles endorsed by the International Organization for Standardization (ISO).
We hold certification to ISO 13485:2016. Esschem chose to gain this certification to assist our customers whose products must comply with the Medical Device industry regulations.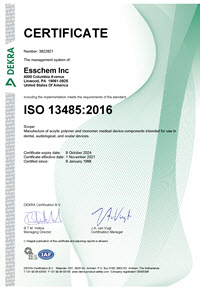 Full QC Analysis of Every Batch
Esschem's bone cement production facility has been FDA-inspected and is available for regulatory and/or customer inspection
Each batch undergoes a full quality control analysis before shipping.
Certificate of Analysis documents the findings and is sent with every order.
We archive a product sample with the production records for traceability during the entire life of the medical device.